Wait (Karan Randhawa) Punjabi Song Lyrics
Presented by Geet MP3, the new Punjabi song titled Wait is sung by young talent Karan Randhawa. Music of the song is given by Game Changerz & lyrics penned by Jass Manak.
Song Details
Title: Wait
Singer: Karan Randhawa
Lyrics by: Jass Manak
Music by: Game Changerz
Video by: Satti Dhillon
Music Label: Geet MP3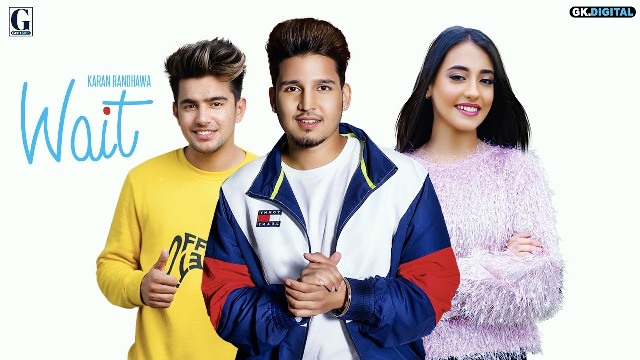 'Wait' Punjabi Lyrics
Haan…
Game Changerz in the House Baby!
Teriyan Saheliyan
Kalli kalli nu main hate kardi
Chheti chheti aaja sohneya
Teri chiraan ton main wait kardi
Teri UK ton aan sohneya flat ve
Jatti khushi vich huyi payi aa tight ve –x2
Daudi phiraan tere val nu
Ve main khud nu na late kardi
Chheti chheti aaja sohneya
Teri chiraan ton main wait kardi –x2
Ho nitt goriyan 'ch ghumda ae tu
Kisi utte channa dulleya te nai
Je tere naal koi mittha bol di
Itte pyaar mera bhulleya te nai
Nabaz pehle din ton aan chale tere layi
Koi tere naalo wadh ke nai –x2
Tenu khabraan na chann ve
Tenu college ton date kardi
Chheti chheti aaja sohneya
Teri chiraan ton main wait kardi –x2
Teen saal ho gaye
Mehto baitha jaake door ve
Udeekan teriyan 'ch roz hi
Baithi rawe teri hoor ve
Oh mainu dil de bitha la ek khunje 'ch
Jaan vasse meri Manak'aa de munde 'ch –x2
Jihde har roz raat nu
Rawan supne create kardi
Chheti chheti aaja sohneya
Teri chiraan ton main wait kardi –x2