Lakk Lyrics | Big Dhillon & Fazilpuria | Haryanvi & Punjabi Song
"Lakk" latest mixture of Haryanvi & Punjabi song sung by Big Dhillon and the music is given by Rossh. The rap of Fazilpuria and the song Lakk lyrics is written by Rossh. The mixture of two languages is mixed & mastered by Prithvi Sharmaunder under the banner of Zee Music Company.
Song Details
Song – Lakk
Album – Lakk
Singer – Big Dhillon
Rap By – Fazilpuria
Music & Lyrics – Rossh
Mixed & Mastered – Prithvi Sharma
Banner – Zee Music Company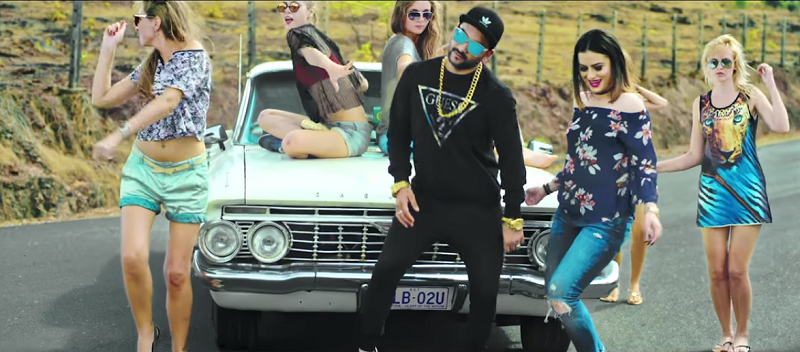 Song Lyrics
You make me crazy, baby!
Jad vi main tere val tak da
No comparison, no competetion
Puri duniya 'ch billo tere lakk da
Oh dudh vich patti jeha rang sohniye
Banayi firdi ae kalla kalla fan ni
Ho mundeyan de tere piche hoye ne katal
Tahiyon hoya tenu kaala suit ban ni
Oh PU te Mohali vich gallan hundiya
Kim Kardashian jeha lakk
Yeah…
O sohna putt jatt da tere utte marda
Tere karke ni garari add'di
O dolleya te tere naa da tatoo karvaya
Panj munde utte jani khani..
O sohna putt jatt da tere utte marda
Tere karke ni garari add'di
O dolleyan te tere naa da tatoo karvaya
Panj munde utte jani khani mardi
Oh PU te Mohali vich gallan hundiya
Kim Kardashian jeha lakk
(Fazilpuria Rap)
Koi kar le rees meri dum nahi
Phuljhadiyan hain sare baby bomb nahi
Kim Kardashian jaisa lakk tera
Tu canvas toh yaar tera kamm nahi
Baby lakk tera jati
Jaisa sona 24 ratti
Kisi londe pe reham
Tu karti nahi
Brahma ki kalakari
Meri matt tu ne maari
Ab neat bhi muj ko
Chadhti nahi
Dhakkad teri look choriyan bhi jaati fukk
Meri jaan tu raani le le gi
Mere bare mein tu padh
Thoda google to kar
Fazilpuria in the house baby
(Fazilpuria in the house baby)
Teri kalli kalli pic utte wajde click
Wajde click tha tha karke
Ho pehli takni 'ch billo kill kardi
Jiven chaldi ae AK sentaalis
Teri kalli kalli pic utte wajde click
Wajde click tha tha karke
Ho pehli takni ch billo kill kardi
Jiven chaldi ae AK sentaalis bharke
Oh PU te Mohali vich gallan hundiya
Kim Kardashian jeha lakk