Tera Hi Rahun (Gajendra Verma) Song Lyrics
Latest Hindi single 'Tera Hi Rahun' is from the music album 'From Lost to Found'. The song is sung, composed and penned by the internet sensation Gajendra Verma under the music label Virtual Planet Music.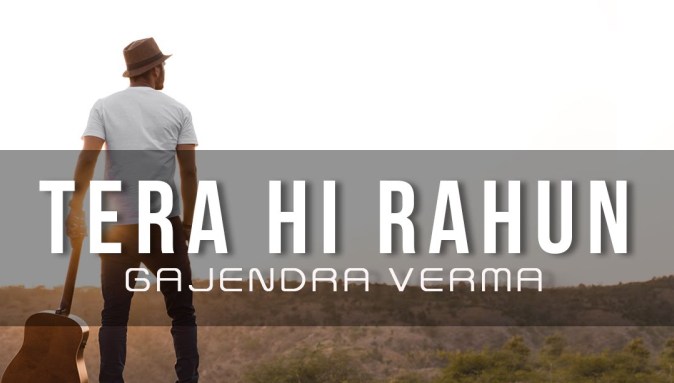 Song Details
Title- Tera Hi Rahun
Album- From Lost to Found
Singer(s)- Gajendra Verma
Music by- Gajendra Verma
Lyrics by- Gajendra Verma
Music Label- Virtual Planet Music
Song Lyrics
Main tera hi rahun
Tu meri hi rahe
Na ho yeh faaslein
O meri jaana
Kahin bhi tu rahe
Kahin bhi main rahun
Na toote yeh hauslein
Saath nibhana
Hmm….
Mil gaya mil gaya
Mera jahaan
Ho gaya ho gaya
Tu jo mera
Mohabbat ke safar
Ka raahi umra bhar
Main ban jaunga agar
Tu ho raasta
Sehayi se waqt ki
Dilon ke harf par
Likhte jaenge
Apni daastan
Ho…o…
Mil gaya mil gaya
Mera jahaan
Ho gaya ho gaya
Tu jo mera –x2
Aaa…
Tu suraj ki dhoop hai
Main sardi ki hun subah
Mere har ik marz ki
Tu hai dawa
Main jab bhi dekhlun
Tujhe kareeb se
Lage ke mil gaya hai
Mera khuda
Tu poora chand hai
Main sagar ki lehar
Koi tufaan uthe
Chhu lun tujhe agar
Aa lag ja tu gale
Rahe na koi kasar
Main bhi kuch sanwar jaunga
Hoga tera asar
Mil gaya mil gaya
Mera jahaan
Ho gaya ho gaya
Tu jo mera –x2