NAAL TERE HOVA LYRICS (Punjabi Song) by Upkar Sandhu
Naal Tere Hova the latest Punjabi song whose teaser has been released and the lyrics will be updated. The song is sung by Upkar Sandhu whose music is given by Gupz Sehra, & lyrics by Guri Batala under the music label of T-Series.
Song Details
Song: Naal Tere Hova
Singer: Upkar Sandhu
Music: Gupz Sehra
Lyrics: Guri Batala
Director: Frame Singh (Puneet S Bedi, Mohit Middha)
Video by: Frame Singh
Music Label: T-Series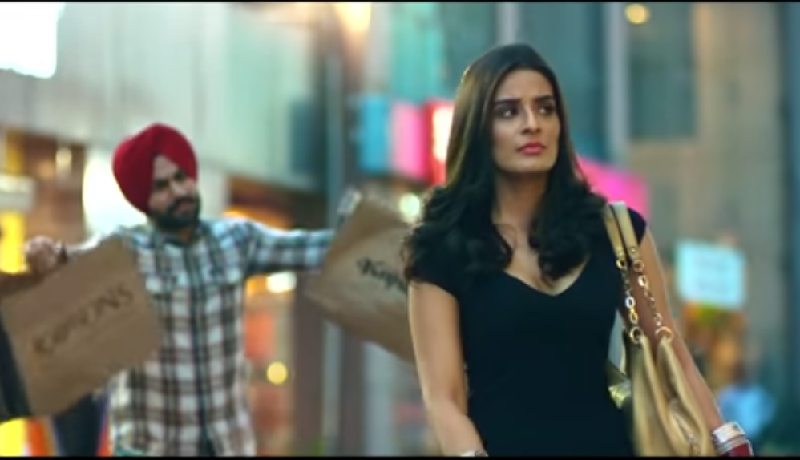 Song Lyrics
Ve tenu fikar koi na mutiyar di
Ni dil cheej ki main jaan tethon vaar di
Gal gal te vakhauna ve tu akkdaan
Taan vi kadar karaan main tere pyaar di
Dukh dil de sunawan patt honeya
Tutt jaye na yaari lagge dar ve
Jad naal tere hova ve main sohneya..
Jad naal tere hova ve main sohneya
Gairan val takeya naa kar ve
Jad naal tere hova ve main sohneya
Baganiyan tu takeya na kar ve..
Ho tere layi patandra tyaar ho ke aavaan
Kade siftan na kiti tu meriyan
Kardi pyaar taan hi rehni aa main chup
Unjh jandi chalakiyan main teriyan
Ho munda phone na fadave tut pehneya
Labb ke bahana paina ladd ve
Jad naal tere hova ve main sohneya
Jad naal tere hova ve main sohneya
Gairan val takeya na kar ve
Jad naal tere hova ve main sohneya
Baganiyan tu takeya na kar ve
Ho yaara layi hamesha
Ve tu raina ae tyaar
Tenu yaad aunde meri vaari kamm ve
Rol bethi apni jawani tere karke
Kha leha jatti nu ess gum ne
Ho je tu sohna te sunakha mann mohneya
Bohti att chakeya na kar ve
Jad naal tere hovan ve main sohneya
Jad naal tere hovan ve main sohneya
Gairan val takeya naa kar ve
Jad naal tere hovan ve main sohneya
Baganiyan tu takeya naa kar ve
Ho kangna bana du ve tu aakheya kadon da
Naap lehnda na tu russa meri baah da
Jhuteya da raaja ikk banner lavawaan
Guri sohneya Batale tere naa' da
Ho dil jitt lena odon dil khoneya
Banne jadon reejh naal pagg ve
Jad naal tere hova ve main sohneya
Jad naal tere hova ve main sohneya
Gairan val takeya naa kar ve
Jad naal tere hova ve main sohneya
Baganiyan tu takeya naa kar ve