Let It Go (Badshah) New Song
Latest song of the very popular singer cum rapper Badshah with Andrea Jeremiah is titled as Let It Go. Music and lyrics of the song are given by Badshah himself, Tamil lyrics are penned by Subu.
Song Details
Title- Let It Go
Singer- Badshah Ft. Andrea Jeremiah
Music by- Badshah
Lyrics by- Badshah & Subu
Music Label- Sony Music India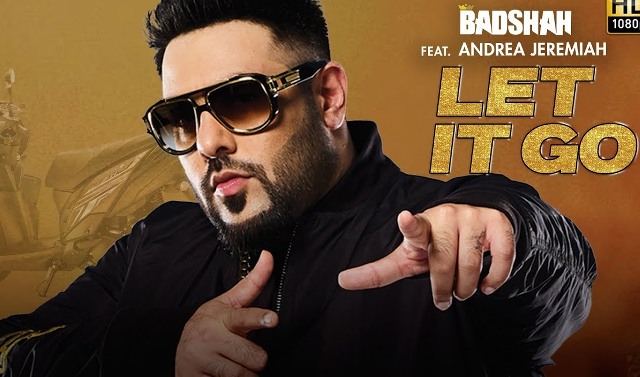 Song Lyrics
Club mein aayi hai toh machi hai duhaai
Dhadkane tez hain laao koi dawaai
Crop top black tera, silver back tera
Ladkon ko maare baby Razor Swag tera
Har adaa teri lage mujhe killer
Aankhon mein teri kitna hai liquor
Shiny tera lipper, tiny si nikkar
Dekh mujhe bhi baby maarun tujhe dipper main
Kar diya tune magic yeh kaisa
Samjhana haadsa hua tragic yeh kaisa
Haan, haan, haan…
Apne dil ka baby Accelerator
Tu thoda khol de, haan khol de
Let it go, let it go, let it go
Let it go, let it go, let it go girl –x2
Baby teri chaal laati hai bhuchaal
Lagti hai tip-top, lagti bawaal
Kaise banaya tujhe karta hoon wonder
Do minton mein dil zero to 100 karti hai tu
Tere jaisa koyi nahi dhoondhi saari earth
Tera hi worth baaki hai vyarth
Apne bhi charche kam nahi famous
Banda poora swaggy, by birth!
— Tamil —
Paar machappaar in the yearbak kudrappaar
Maa maa paar takkunpaar yadla sirum swagpaar
Machappaar gettapaar ribakhtum rottapaar
Rota cool da endvazool da
Enlokka la kik la sikk da
Yida itter bitt la litt da
Anjaade adnaade pangaade vegampo…
Hashtag empotate, get them dane namma sutre
Trendiya wunndiye murkhi vett urr sutte
Let it go, let it go, let it go
Let it go, let it go, let it go girl –x2
It's your boy Badshah!