Lehchalo (Telugu) Song Feat. Ram Charan & Rakul Preet Singh
First song of the upcoming Telugu action movie Bruce Lee The Fighter starring Ram Charan & Rakul Preet Singh in lead roles. The music of the movie is releasing on 2nd of October but one song 'Leh Chalo' has released on its director's birthday. The song is sung, composed & penned by none other than SS Thaman.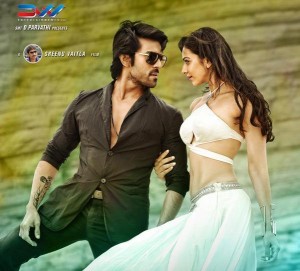 Song Title- Leh Chalo
Movie- Bruce Lee The Fighter (Telugu)
Singer- SS Thaman
Music by- SS Thaman
Lyrics by- SS Thaman
Music Label- Zee Music Company
Leh Chalo …….
Leh Chalo …….
Nuvvante Nenura Nevente Nenura
Nenatu Lenura Ra Ra Ra
Neetone Nenule Neelone Nenule
Nalone Lenule Oh ho ho
Leh Chalo Yekkadiko Nanu Leh Chalo
Leh Chalo Neeto Vasta Leh Chalo
Leh Chalo Ye Lokam Loko Leh Chalo
Verevvaru Kanipinchani Aa Chotuke
Nanu Leh chalo Chalo…
Nuvvu Nadiche Nela Paina
Nenu Nadicha needaga
Ninnu Taki Veechu Gale
Peelchukunna Swasaga
Ninnu Nanu Janta Kalipi
Manam Laga Maraga
Manam Anna Mate yenduku Unndokkaraite
Dooramekkadundi Manasulo Manasu Kalisipote
Antaga Ne Sontamayyenantiki Nenunta Nante
Leh Chalo …….
Leh Chalo …….
Konta Kalam Mundu Varaku
Naku Nenu Telusule
Ippudemo Nannu Nene Marichipoya Assale
Yendukante Yeppudaina Kanti Ninda Ne Kale
Peru petti nannu Pilichina pattanattu Unna
Chooputhippananna Yevarela Thatti Leputunna
Nenani Unnanani Gurtundade Yepudenchestunna
Leh Chalo …….
Leh Chalo …….
Thank You

- TeluguLyrics.co.in