New Punjabi Song 'Jaan' by Karaj Randhawa
The young Punjabi singer Karaj Randhawa is back with his new single titled 'Jaan' feat. Himanshi Khurana. Presented by Geet MP3, the song is penned by Prince Rakhdi & its music is given by The Kidd.
Song Details
Title- Jaan
Singer- Karaj Randhawa
Lyrics by- Prince Rakhdi
Music by- The Kidd
Featuring- Karaj Randhawa & Himanshi Khurana
Music Label- Geet MP3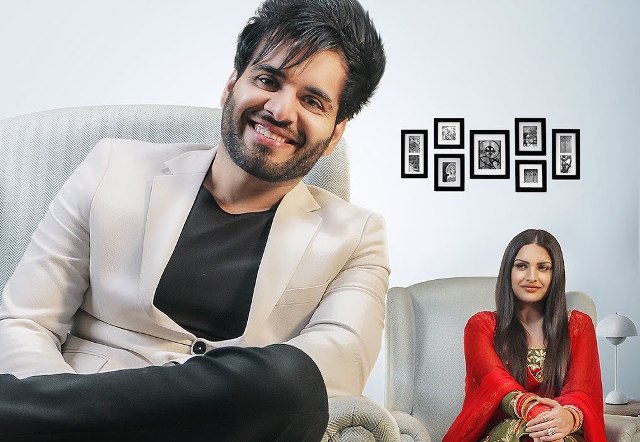 'Jaan' Lyrics
Na na naa na…
Ay yo, The Kidd!
Ho je tu bane channa mera sardaar ve
Chhota jeha hove sadda parivaar ve
Je tu bane channa mera sardaar ve
Chhota jeha hove sadda parivaar ve
Gehne gaddeyan di mainu lod koi na
Gehne gaddeyan di mainu lod koi na
Tenu gal da banauna ranihaar ve
Dil di tu gall kehdi karda ae jatta
Jatti jaan daugi tethon waar ve
Dil di tu gall kehdi karda ae jatta
Jatti jaan daugi tethon waar ve… hey hey…
Na na naa na…
Tere naa' di launi mehndi jatti da aa aim ve
Naam apne naal launa tera surname ve
Tere naa' di launi mehndi jatti da aa aim ve…
Naam apne naal launa tera surname ve
Vehde tere vich chooda mera chhanke
Vehde tere vich chooda mera chhanke
Sadda chhota jeha hove sansaar ve
Dil di tu gall kehdi karda ae jatta
Jatti jaan daugi tethon waar ve
Dil di tu gall kehdi karda ae jatta
Jatti…
(Jatti jaan daugi tethon…)
Teri meri jodi jatta vekhi bahli phabni
Hoor teri lehange vich daddi sohni lagni
Teri meri jodi jatta vekhi bahli phabni
Hoor teri lehange vich daddi sohni lagni
Chulha chaunka aanke main tera sambhna
Chulla chauka aanke main tera sambhna
Karu bebe ji da dilon satkaar ve
Dil di tu gall kehdi karda ae jatta
Jatti jaan daugi tethon waar ve
Dil di tu gall kehdi karda ae jatta
Jatti…
Ho gyi ve main teri hun tenu saare haq ve
Prince Rakhdi ve teri meri hogi pakk thak ve
Ho gyi ve main teri hun tenu saare haq ve…
Prince Rakhdi ve teri meri hogi pakk thak ve
Ban'na ae main teri laanedarni
Ban'na ae main teri laanedarni
Tu vi ban'na ae mera laanedar ve
Dil di tu gall kehdi karda ae jatta
Jatti jaan daugi tethon waar ve
Dil di tu gall kehdi karda ae jatta
Jatti jaan daugi tethon waar ve…hey hey…