Dangey (Zora Randhawa) New Punjabi Song
Latest Punjabi song 'Dangey' is sung by Zora Randhawa and presented by the music label Humble Music. Dr. Zeus has given the music of the song and lyrics are penned by Kamal Kharoud.
Song Details
Title- Dangey
Singer- Zora Randhawa
Music by- Dr. Zeus
Lyrics by- Kamal Kharoud
Music Label- Humble Music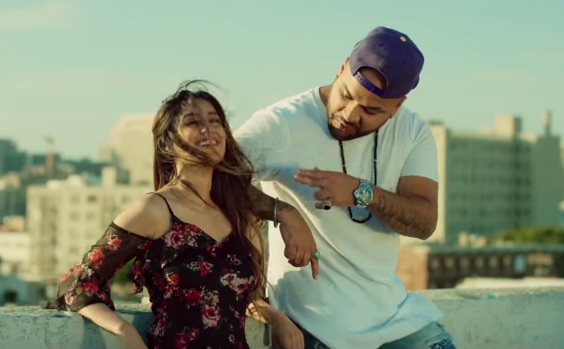 Song Lyrics
Zeus! Zora!
Ho kahda kaala suit paa leya
LA saara magar laa leya
Kahda kaala suit paa leya
UK saara magar laa leya
Ho mundeya di jind suli atki
Ji din tapp gayi 18
Dangey tu karvauni ae
Main badnam hoyi aan sarkaran –x3
Ho chhad de roop saan te launa
Lagda husan tu ban karauna –x2
Ho tor teri nu vekh ke vajjiyan
Caran de vich caran
Dangey tu karvauni ae
Main badnam hoyi aan sarkara –x3
Aari aari aari sohniye
Aari aari aari –x2
Tu khud nu queen samjhein, queen samjhein…
Ho putt jattan da hai sirre da shikari
Tu khud nu queen samjhein
Putt jattan da hai sirre da shikari
Tu khud nu queen samjhein
Ho putt jattan da hai sirre da shikari…
Fer na kahin vivaad ho gaya
Jattan da putt sadh ho gaya –x2
Ho aval waliye Kamal Khroud naa'
Jod le dil diyan taaran
Dangey tu karvauni ae
Main badnam hoyi aan sarkara –x2
Dangey tu karvauni ae
Main badnam hoyi aan sar…
Dangey tu karvauni ae
Main badnam hoyi aan sarkara –x2